...more
recipes by modeljoanie​

spicy chicken tenders with side of gandules &
​ rice by phil parker iowa

3 tab olive oil
4 slice bacon cut up

cook bacon in olive oil

one white onion chopped up

add onion an carmelize with bacon in oil

1 whole fresh peeled garlic grated
1 tea to tab of goya adobe
1/4 tea corriander
1/4 tea ground cumin
1/4 tea black ground pepper
1/4 tea salt​​​​​​​​​​​​​​​​​​​​

add to pot low heat

next 2 cups rice/rinsed
4 1/3 cups water for rice to cook
2 chicken bullions
1 can drained gandules ( pigeon peas )

add water for rice to pot of bacon/onion​​
bring to boil add rice, bullion, gandules
also add

1/4 to 1/2 tea sasson or annato
1 tea to tab garlic powder

boil cover, turn down heat to med. cover pot cook til all water absorbed by rice. done.

chicken tenders/ as many as you like
old bay spice to taste
1/4 tea salt​
1/8 black ground pepper​​​​​​​​​​​​
3 tab olive oil

mix oil spices and chicken tenders in bowl marinate a 1/2 hour

bread crumbs in bowl to coat tenders​​

oil for frying , fry pan heat oil high coat chicken, put in hot oil fry a minute , flip, fry a minute turn down heat to med-high fry for 5 minutes on each side til done,

​​​​​​​​
​​​​​​​​​
amish pot pie recipe, with homade dough from lancaster pa by modeljoanie
​
amish pot pie, beef or chicken recipe

5 quart or more pot with lid, 1 lb, beef with bone or chicken meat, cook til done, cool, debone and cut up small pieces, save broth, put meat back in pot with broth/ add water and appropriate bullion (chicken or beef bullion) to fill pot 2 inches from lip of pot, or use canned broth like swanson or college inn broth. get about 5 medium white potatoes, wash, peel and cube, bring broth and meat to boil add cubed potatoes, add some dry or chopped parsley to liking, a pinch of salt and pepper to taste, turn down heat to medium or med-low heat and let potatoes cook, time to make the dough..


pot pie dough ingrediants, 3 cup flour, 6 tabs of crisco shortening, pinch of salt, cut shortening into flour with a fork, in a cup beat 1 large egg add to flour shortening mix, stir in than add just enough milk to the mix to make a slightly sticky dough, knead into a ball , roll ball in flour or dust with flour, get a rolling pin, flour dust rolling pin, flour a clean rolling surface for dough ball , halve the dough ball, put a dough ball halve on rolling surface, flatten and roll out, using flour as needed so dough won't stick to surface or pin, roll 1/8 inch thickness, than with knife cut dough into dough squares- bring pot of meat potatoes and broth to boiling, than drop in dough squares one at a time, til none left, than roll out the other halve of dough as above instructed an square cut and drop all squares one by one into boiling broth, stir alittle and cover turn down heat just to med or med-high heat, and cover pot for 20-25 minutes til cooked., in a cup put in 1/2 cup cool water and mix in 4 or 5 tabs of flour, stir til no lumps, bring pot pie to a boil add flour, water cup mix, and stir til thickens ( pot pie in gravy) boil stir for one minute. done. serve, can eat with ketchup if you like, or just plain.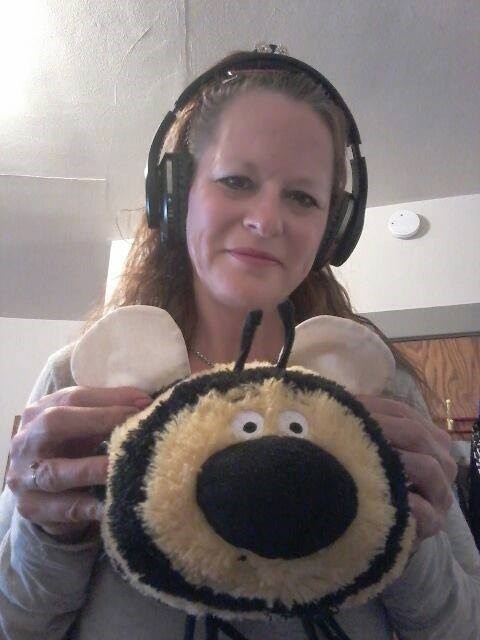 Recipe beef and bean enchiladas

1 lb. Ground beef, medium onion chopped, cook beef and onion, add 1/2 cup tomatoe sauce, 1/4 cup beef broth or bullion, a 1/4 cup Verde or green chili sauce,add a little salt, 1 tab cumin spice, 1 tea garlic powder, stir cook 5 minutes than add 1/4 cup chopped fresh cilantro stir in heat thru.
In a long casserole dish put some tomatoe
Sauce in bottom of pan so tortillas don't stick. Warm up a can of refried beans.
You need a pack of 8 or 10 corn tortillas.
Spread refried bean in middle of tortilla end to end next spoon on meat onion mixture than sprinkle with a Colby Monterey Jack shredded cheese blend than wrap tortilla shut. Fill casserole dish with stuffed tortillas ( enchiladas ) top off with some tomatoe sauce, Verde or green chili sauce, sprinkle with cheese blend . Heat oven 350 degrees, cover casserole with aluminum foil, put in oven bake 30 minutes. Remove, cook 5 minutes. Done an serve. Recipe by modeljoanie